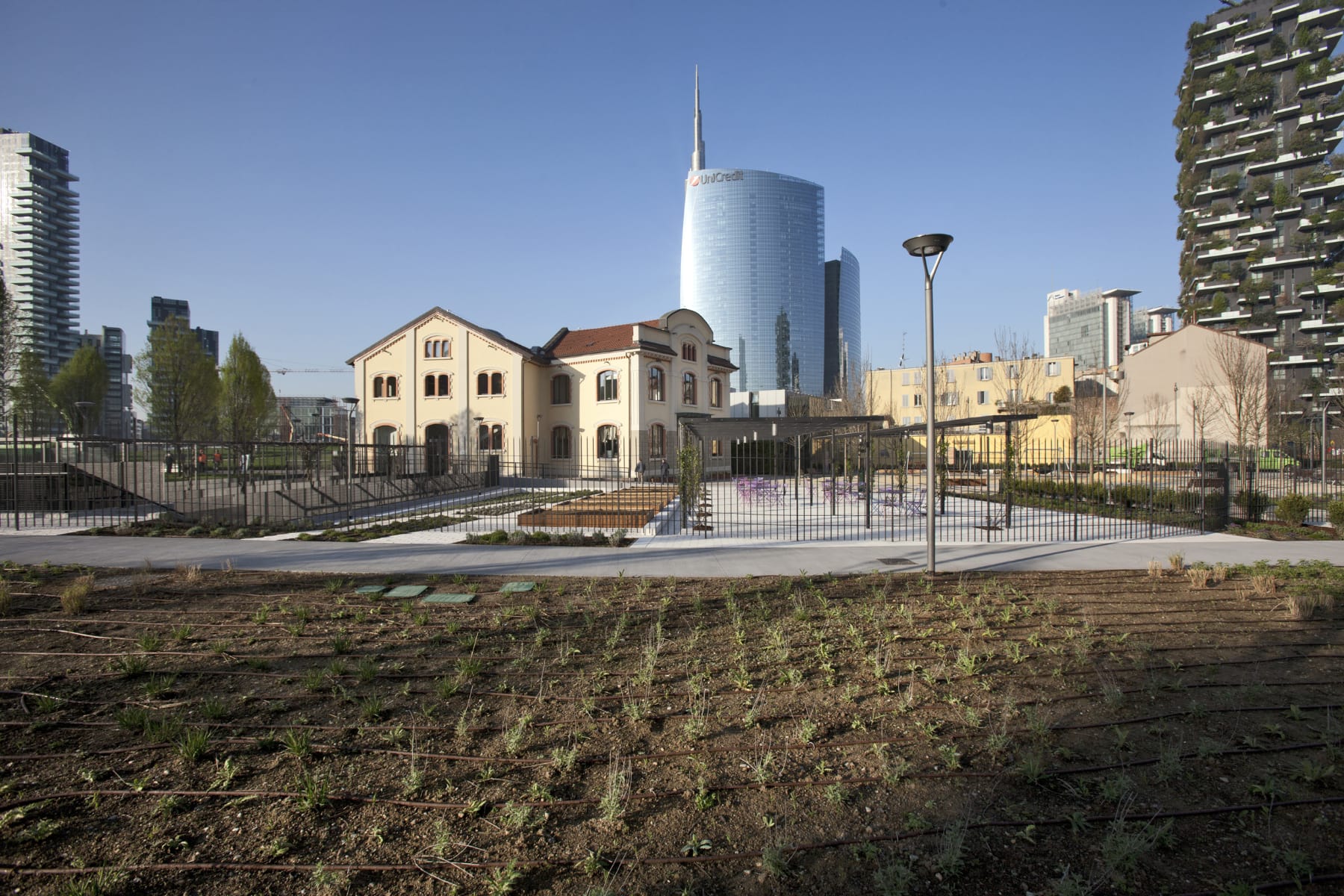 Where
Headquarter
A building born at the end of the 19th Century as a railway house, transformed during the 20th Century into a cinematographic ensemble and then into a laboratory of contemporary art, is today the headquarter of the Fondazione Riccardo Catella, which holds a 100% green energy certification and 0 CO2 emissions.
The restoration has returned to the community an example of industrial archeology: the development enhanced its external part while the historical structure has been safeguarded and integrated with some modern functionalities.
4.000 sqm
of public garden
90.000 sqm
of public park
"Biblioteca degli Alberi"
The headquarter of Fondazione Riccardo Catella is surrounded by a 4.000 sqm public garden, the first lot of the park Biblioteca degli Alberi, designed by the Inside Outside | Petra Blaisse studio, opened to the public since the 1st of April 2017. Discover more about the garden.