News
Back
CULTURAL PROGRAM PRESENTATION BAM 2023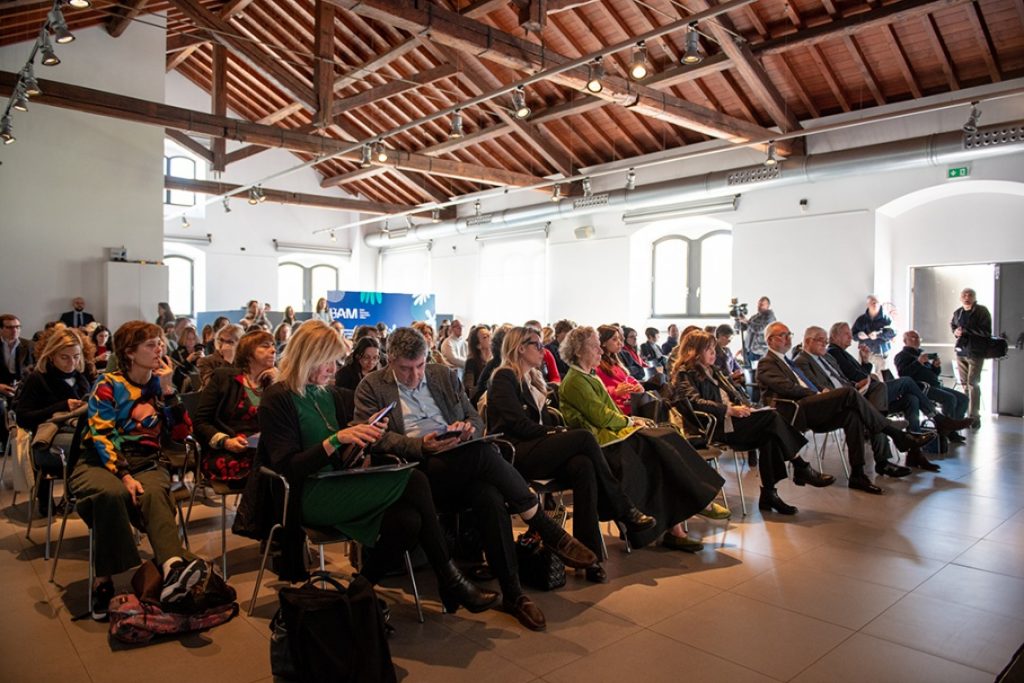 Friday, March 17th, 11:00 AM
The Fondazione Riccardo Catella inaugurates the fifth year of the BAM project – Biblioteca degli Alberi Milano (Library of Trees Milan), with the launch of a new cultural season that solidifies its role as a cultural player within the park. The success of this public-private partnership model has become a reference point for an increasing number of institutions, both nationally and internationally, over the course of a few years.
The press conference, held today, was attended by Kelly Russell Catella – CEO of the Fondazione Riccardo Catella; Francesca Colombo – CEO of Cultural Affairs at BAM – Biblioteca degli Alberi Milano, Fondazione Riccardo Catella; Anna Scavuzzo – Deputy Mayor of Milan; Elena Maria Grandi – Councilor for Environment and Green Spaces of the City of Milan; Roberto Lonardi – Public Relations, Volvo Car Italy; Gabriele Giacoma – CEO of Assiteca, a Howden company; Federico Casini – CEO, Howden company; Francesca Caruso – Culture Councilor of the Lombardy Region. The conference focused on presenting the initiatives and events that will compose BAM's cultural program throughout 2023.
The programming, conceived and directed by Francesca Colombo, CEO of Cultural Affairs at BAM, Riccardo Catella Foundation, envisions 264 cultural moments in 2023, inspired by the interplay of nature and culture. These events, featuring innovative formats on an almost daily basis, transform the park into an open-air theater. It becomes a platform for discourse on contemporary themes and a stage for the younger generations, confirming the innovative BAM model's validity. This model combines botanical heritage with a rich cultural offering that is internationally recognized, fostering a broad community and promoting integration beyond the neighborhood's borders. Through the universal language of culture, BAM increasingly opens itself to the city in terms of event accessibility and genre cross-pollination, aiming to engage a broader and more diverse audience.