News
Back
BOOK PRESENTATION "PARTECIPARE È CONDIVIDERE"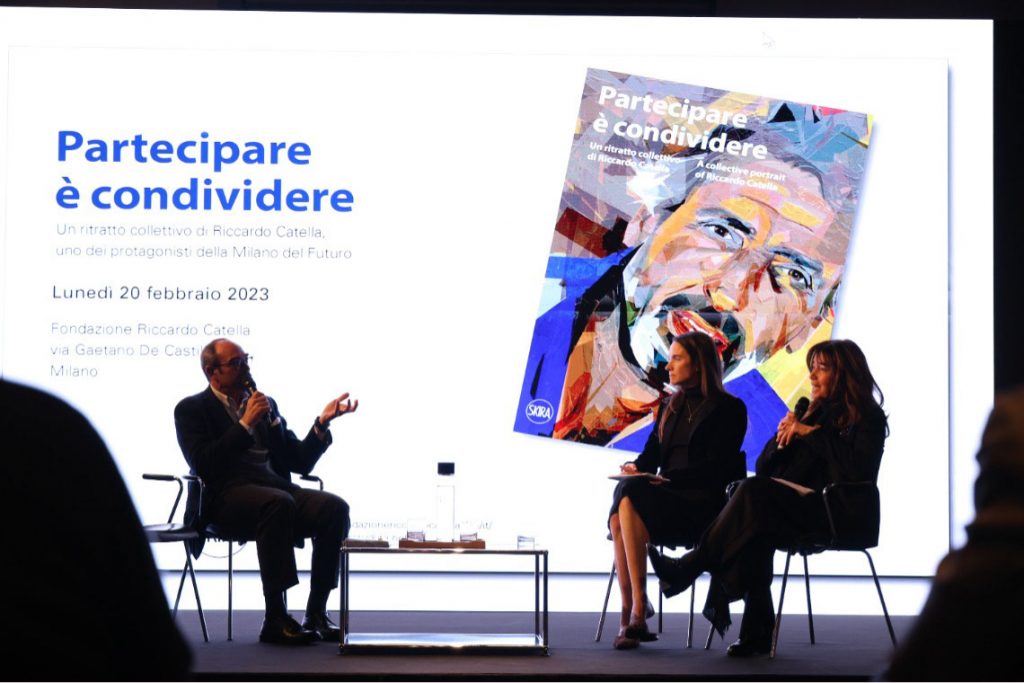 On Monday, February 20th, at 6:30 PM, at the Foundation, the book "Partecipare è condividere. Un ritratto collettivo di Riccardo Catella", curated by Alida Forte Catella and Luca Masia and published by Skira, was presented.
Through the testimonies of those who knew Riccardo Catella, this book aims to bring to light the ambitions and passions of one of the protagonists of the future Milan.
Among the topics covered in the book are the social value of living, urban regeneration as an engine of development, and the pursuit of quality through beauty and utility.
The title "Participating is Sharing," a phrase often repeated by the entrepreneur, is a courageous and passionate invitation to think and act for the community, dedicating energy and resources to ethical innovation for the well-being of society in harmony with the health of the environment.
During the evening, Kelly Russell Catella, General Director of the Foundation, and Manfredi Catella, President of the Foundation, also spoke.
For those who wish, at the Foundation, it is possible to receive a copy of the book in exchange for a donation that will be contributed to the Fondazione Riccardo Catella and Piccolo Principe non-profit organization.