Activities
Back
Porta Nuova Smart Camp
Porta Nuova Smart Camp is an inclusive and innovative project which gathers in a single experience children with and without serious pathologies and disabilities. Nature, sustainable architecture and technological innovation are the topics at the inner core of the camp's activities, in conjunction with the values of the Fondazione Riccardo Catella and the Porta Nuova Smart Community.

The second edition of the camp, in July 2019, has involved more than 45 children in a week of creative, expressive, funny and exciting activities, based on the Recreational Therapy of Dynamo Camp, coordinated by a team of professionals and volunteers.
The involvement of children leans on recreational activities focused on smart topics that make the Porta Nuova District a unique area for its connection between nature, sustainable architecture, technological innovation and recreational activities.
At the end of the first edition, the Fondazione Riccardo Catella has measured the impact of the project on participants, families and all the companies involved. For further information on the social impact and the linked benefits of the 2018 edition, download our report here.
Obiettivi
Offering children with serious disabilities a free recreational and didactic experience
Supporting children's families, promoting free recreational and didactic activities during the Summer break
Promoting and safeguarding the welfare of the child with disabilities, supporting his autonomy and his participation to the community's life
Promoting CSR activities for companies of the area, which want to host children in visiting their headquarters
TOPICS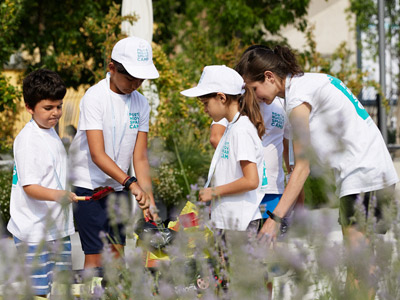 Nature
Open air activities, inside the public park Biblioteca degli Alberi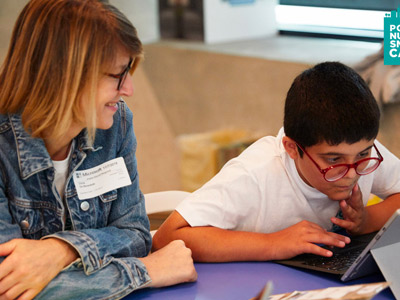 Digital
Tours inside the high tech companies of Porta Nuova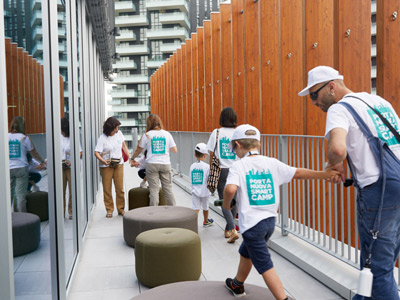 Architecture
Tours in the sustainable, inclusive buildings of Porta Nuova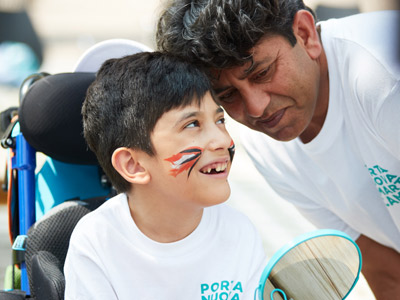 Entertainment
Recreational and entertaining activities
EDITION 2019