News
Back
BAM SEASON DAY: HELLO SUMMER!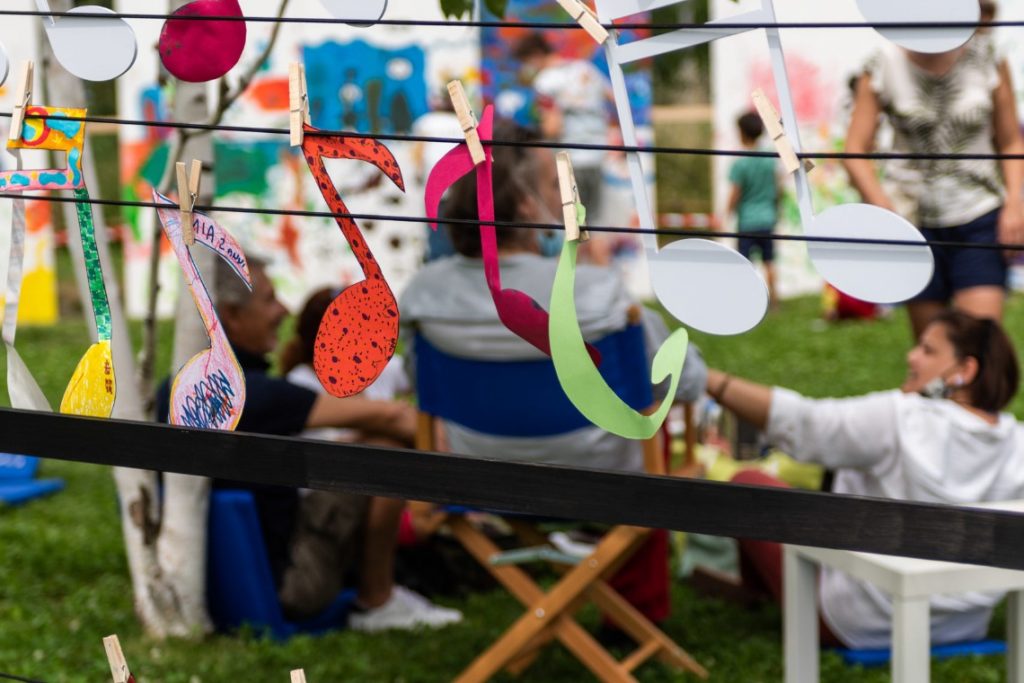 Sunday, June 18th, from 8:00 AM to 10:00 PM
To celebrate the arrival of summer, a full BAM Season Day dedicated to music to commemorate the vibrant and energetic outdoor life bursting with color!
Scattered performances throughout the park, alongside esteemed institutions such as the Civic School of Music Claudio Abbado, the Conservatorio Giuseppe Verdi , and the Teatro alla Scala Academy, will guide the audience through a fusion of musical genres that will animate BAM's natural surroundings throughout the day, starting in the morning and culminating in a grand and spectacular evening concert featuring the pocket orchestra Bandakadabra and the electronic sounds of Samuel from Subsonica.
Hello Summer will be a musical crescendo ranging from classical to Klezmer, from jazz to pop, starting with a musical breakfast with a harpist, followed by simultaneous musical triptychs in various areas of the park. As with all festive days, the picture is completed by creative workshops for all ages, a performative picnic celebrating the 170 years of the Banda d'Affori, and participatory actions for the community.
On the occasion of the summer celebration, a new collaboration with Festival Pass begins this year, and the winner will perform in international music events such as the Sziget Festival, taking the natural stage at BAM!